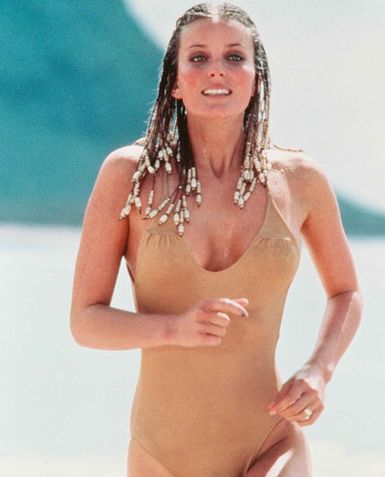 Bo Derek became an instant sex symbol in 1979 when she co-starred in Blake Edward's romantic comedy 10 with Dudley Moore, playing the object of his infatuation. During the 70s, when women wore big, pouffy hair along with dresses and jackets with equally big shoulder pads, Derek stole the screen with a daring look: a nude swimsuit and hair braided into cornrows, adorned with beads on the ends. Soon, women took note of the striking image and began to copy Derek's hairstyle, which had taken 10 hours to braid by two women and kept in place with Elmer's glue during the film shooting.
The cornrow style was nothing new—it was first adopted in West Africa—and consists of braiding the hair close to the scalp from the front of the forehead to the base of the skull, and the rest of the hair is then braided and left to fall around the shoulders. Nevertheless, Derek's braids revamped the style into a trend that transcended cultures.
The Bo Derek look has resurfaced many times since the years after 10 in different variations: straight rows braided evenly across the head, rows crisscrossing over each other, the inclusion of colored extensions, or ends left loose and tied up in a bun. Cornrows have even popped up on the red carpet—Christina Aguilera wore her hair in braids at the Grammys in 2001. And in March of this year, reality star Kim Kardashian decided to channel Derek in her music video for "Jam (Turn it Up)". Thanks to Bo Derek, braids will always be associated with summer and a standout beach look that is sure to make waves.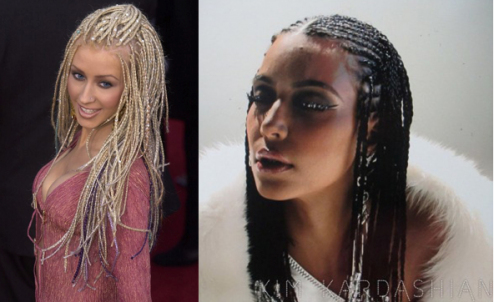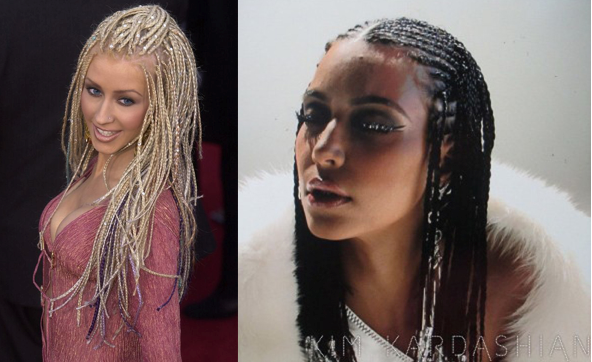 Photo Credits:
Bo Derek: http://nachalooman.wordpress.com, Fight the Cliché
Christina Aguilera: caguilera.com 
Kim Kardashian: Linez of Blow