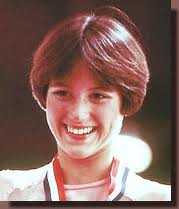 Born right here in Chicago, Illinois, Dorothy Hamill quickly became a fan favorite at age 19 during the 1976 Olympic Games held in Innsbruck, Austria. Her figure skating won her the Olympic Gold Medal and the World Championship title during a tournament following the Olympics in Gothenburg, Sweden. She even created a new skating move playfully called the "Hamill Camel" in which a skater does a camel spin that turns into a sit spin. But she is most recognized for her bobbed hairstyle that started a huge fad following her Olympic win. In 1977, there was even a Dorothy Hamill doll, stamping her image as America's sweetheart.
Before Hamill popularized the bob, this classic short haircut was called the wedge, but as its most recognized wearer, the style now bears her namesake. Originally, her bob was more of a bowl cut, which she later shortened into the wedge featuring more movement with the shallow-angled layering underneath.
Hamill's iconic hairstyle has been seen on celebrities as well. Renee Zellweger has sported varied versions of this cut for the past few years. News maven Katie Couric used to read the news of the day with a sophisticated Hamill-like bob. The most recent incarnation of Hamill's cut helped make another teen sensation into one of America's sweethearts, Justin Bieber, proving that Hamill's endearing image will continue to be a part of popular culture.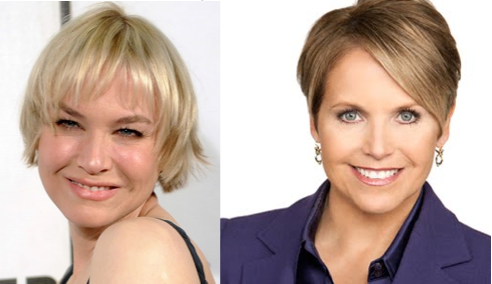 Photo Credits: http://www.mamadojo.com,  http://dwullwyd.blogspot.com/, http://www.glamourmagazine.co.uk, Hot Hollywood Info
Related Posts: