Sarah Hyland, one of the stars of the TV Show Modern Family has always been one of our favorite red carpet celebs, pulling together each season's hottest trends into chic, stylish looks. This weekend, Sarah unveiled her newest haircut on Instagram, cutting her hair into a full out bob! To celebrate her new hairdo, lets take a look back at some of her best hairstyles.
This first look comes from last year's Golden Globes, where she stunned the red carpet in a coral gown and elegant braided crown, with her signature eyebrows creating the perfect finishing touch for this dazzling look.
At Glamour UK's 2014 Woman of the Year awards, Sarah showed off the perfect ombré, pairing her blonde highlights with gorgeous layers. She refined the look at Audi's celebration of Emmy's party, taking the same layered ombré and braided into an awesome fishtail. If you want to add a rebellious edge to your look, a messy fishtail is a great idea.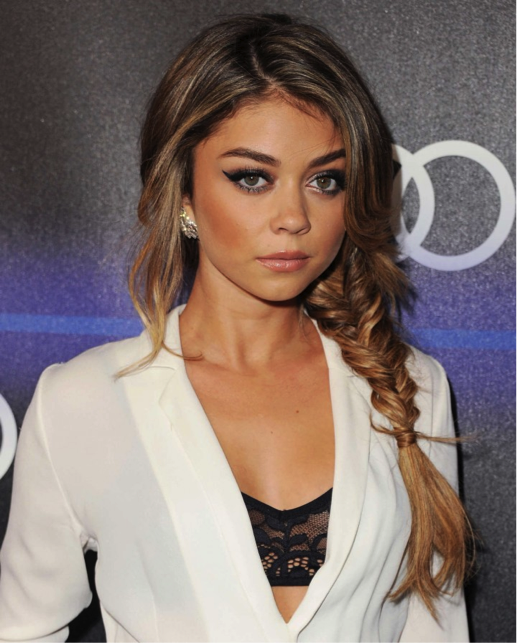 Our final look is the one she was wearing most recently, a tousled lob which has been the go-to look for many celebrities this year. Sarah's lob gives her an edgy, care-free look that is perfect for those looking for those looking to add an untamed look for spring and summer.