From her days as the lead singer of No Doubt, to her solo hits "Wind it Up" and "Holla Back Girl," to her more recent work as one of the judges of season 7 of "The Voice," Gwen Stefani has always been one of our favorite style icons. The 45 year old singer, actress and businesswoman is known primarily for her iconic blonde hair, but over time she's consistently been one of the music industry's most stylish figures.
When Gwen Stefani first broke onto the scene with No Doubt, her mixture of punk rock and vintage looks, combining her short bangs with vibrant blonde color and a bright red lip.
As Gwen embarked on her solo career, she dropped her rocker roots for a more conventional look, all while maintaining her vintage appeal. Here you can see Gwen ditched her short bangs for a retro-inspired pompadour. This look is perfect for your next night out, even if you aren't a blonde!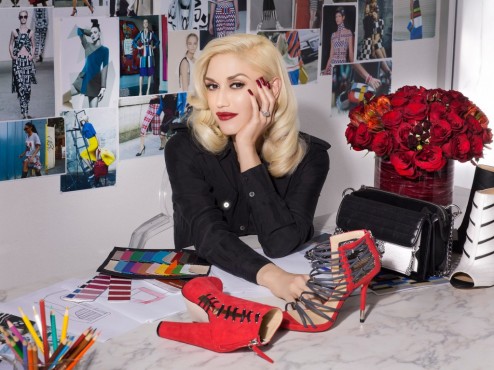 As she transitioned into her role as one of the judges in last year's season of "The Voice", Gwen continued to show off some incredible looks, from billowing curls to voluminous blow outs, experimenting with different hair parts along the way. At Salon Buzz, we can help you continue to reinvent yourself with new looks, just like Gwen.
Gwen Stefani has always been an icon of style and fashion, and as she enters the third decade of her career, she continues to show true beauty, "Underneath it All."