Building off the counter culture movements of the late 60s, the 70s were an amazing time for style, with the icons of the decade drawing from a variety of scenes and culturs to develop their own personal look. Hair was its biggest and boldest during this time period, and below are some of the icons that continue to inspire us today.
Debbie Harry
The lead singer and namesake of the punk rock band Blondie, Debbie Harry inspired a generation of women with her bleached blonde locks and iconic cheekbones. Debbie Harry rocked a feathered, laissez-fare look, and is perfect inspiration for anyone looking to add an edge to their spring style.
Peggy Lipton
As one of the stars on the TV show The Mod Squad, Peggy Lipton rose to fame in the early 70s, and became known for her beachy, California style and beauty. In her heyday, Peggy Lipton was the alternative to the big hair of the 70s, and her bohemian style is an inspiration for a new generation of chic women.
Bianca Jagger
The Nicaraguan-born Bianca Jagger is known primarily for her marriage to the Rolling Stone's Mick Jagger, but was a style icon in her own right as one of the most visible partygoers at the famed Studio 54 nightclub in New York. Bianca Jagger provided the template for exotic beauty for years to come.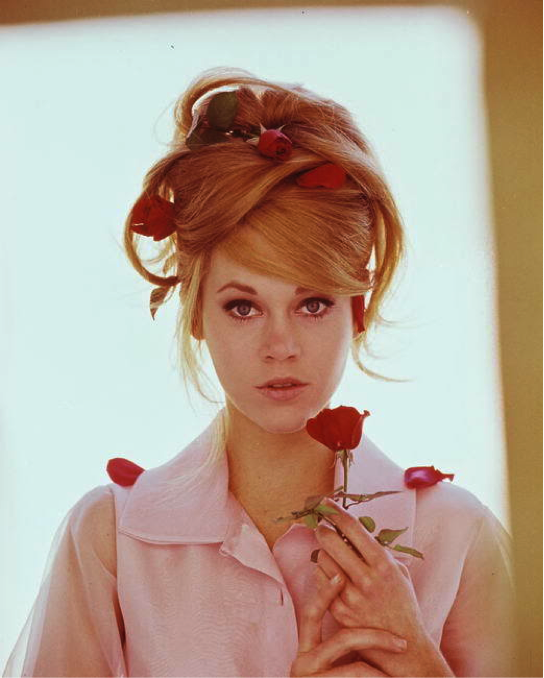 Jane Fonda
A stage and screen star in the 60s, Jane Fonda continued to flourish as a style icon throughout the 70s starring in films like Fun With Dick and Jane and Julia. Jane's hairstyle has gone through a number of transformations throughout the years, but her 70s style is probably her most iconic, featuring blonde waves that paired well with every look.
Jessica Hart
The 70s are back in a big way this Spring, with designers incorporating 70s clothing and hairstyles into their runway shows. Here, you can see model Jessica Hart drawing influence from Peggy Lipton, pairing her straight blond hair with short bangs. Share your favorite 70s icon with your Salon Buzz stylist, and let them inspire your Spring look!