The term rockabilly, which is a mix of rock 'n' roll and hillbilly (country) music, was originally a music genre, but now refers to a style subculture.  Rockabilly hairstyles are some of the most classic feminine looks for their hints of Hollywood glamour from the 1940s and of course their relation to the pin-up girl. While true rockabilly styles are achieved with the Middy as the base cut—shorter layers around the face and crown that can be curled and pinned—variations of rockabilly styles can be created with some styling work and perseverance. The look consist of soft, voluminous curls. Here are some of the quintessential rockabilly hairstyles:
Bettie Bangs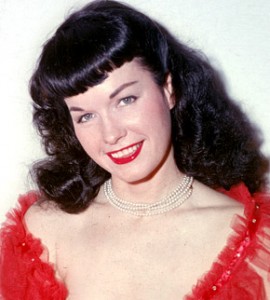 Bettie Bangs are a major part of rockabilly hair culture and one of the most easily identifiable—plus it's very cute and flirty. The look was named after Bettie Page, one of the most famous pin-up girls known for her raven locks and short, mid-forehead length bangs. The signature style of the Bettie Bangs are the turned-under look of the short bangs.
Victory Rolls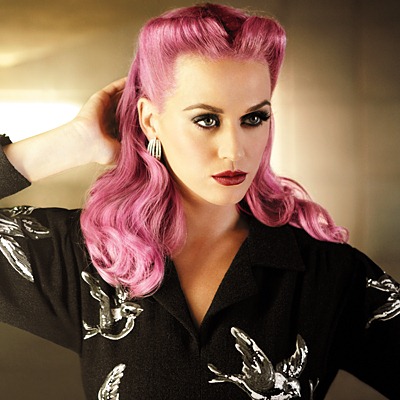 Victory rolls are another fun and more dramatic rockabilly hairstyle. Everyone from starlets to mothers wore them in the 1940s and 1950s, and these rolls bring enjoyment to any special occasion even today. Wavy curls are sectioned off around the face, and sections of the curls are teased and pinned up towards the crown to create the distinct shape of the victory rolls.
Page Boy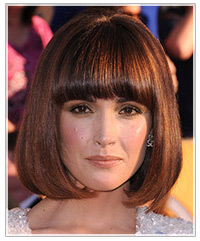 The Page Boy is mainly for shorter haircut, where the bottom of the hair is curled under to displays a more innocent look.
Rosie the Riveter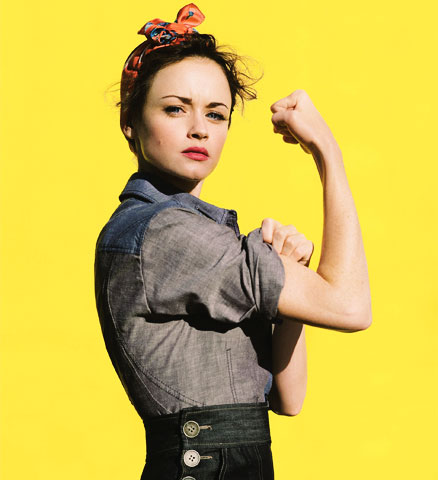 The Rosie the Riveter style came about as a result of World War II, when women would wear a bandana to protect their hairstyles while working in the factories, and it's also the look in the iconic "We Can Do It!" poster. With bangs peaking out from under a bandana, the rest of the hair is curled to give a flirty, wispy look. Whether the hair is tied up or kept down, this style is definitely a classic.
Whether or not you are a part of the subculture, any of these rockabilly hairstyles will add a fresh element of fun into your hair repertoire. Put on some Elvis, Carl Perkins, or Johnny Cash and start experimenting with your curling iron and bobby pins.
Photo Credits: hot1940shairstyles, IKnowHair, CMG Worldwide, Worrier Princess, TheHairStyler, swtcelebphotos
Related Posts:
Vintage Makes a Comeback: The Rockabilly – Part 1 of 2