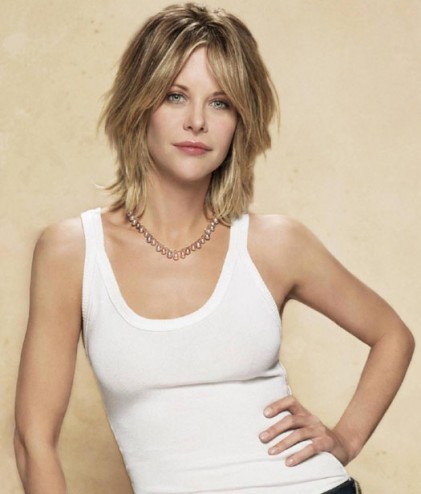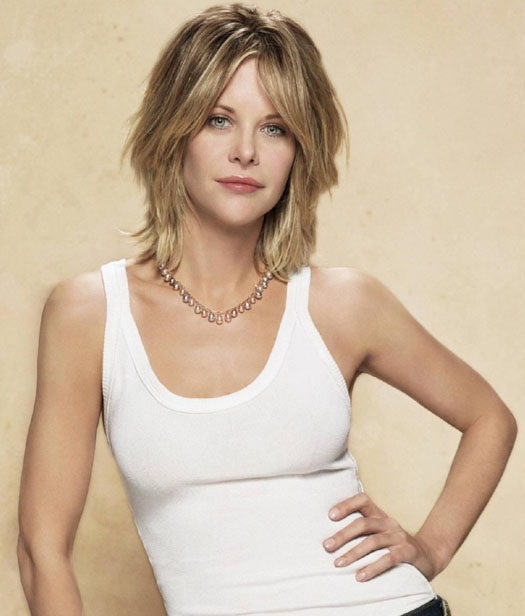 When you think of classic, wavy, blonde hair Meg Ryan must top your list; born Margaret Mary Emily Anne Hyra, she started her career in 1982 by joining the cast of the soap opera As the World Turns. And by 1989, she became America's sweetheart—and the advertising dream of Katz's Delicatessen (the "I'll have what she's having" scene)—for her performance in the romantic comedy When Harry Met Sally…, which earned Ryan her first Golden Globe nomination.
In 1995, Ryan began her passage as a hair icon after receiving her signature shag style from hair designer Sally Hershberger, who has since risen to her own celebrity status in the hair industry. Ryan's hair is usually cut in medium and long layers to create an effortless look for her naturally wavy hair. The shag works best on people with medium to thick hair with some natural wave or curl, and a slender face shape. The cut has the versatility to transform between looking cute and having a sexy, tousled appearance.
Throughout the 90s, Ryan starred in many iconic romantic films like Sleepless in Seattle, City of Angels, and You've Got Mail. Occasionally, she changes her look by straightening her hair or varying the length from short to just past her shoulders, but she always maintains that Meg Ryan shag, which has become a classic look that most can identify just by her name.
The "Meg Ryan" works on different ages as well: when Jane Fonda returned from her acting retirement in 2005, she was sporting the shorter, flipped-out, Meg Ryan hairstyle, and has kept the style. Actress Charlize Theron has also modeled some wavy Meg Ryan inspired hair throughout her years in Hollywood. And fellow romantic comedy sweetheart Reese Witherspoon—who actually bears an uncanny resemblance to Ryan—has donned similar short shags in 2002 and 2008, but tends to keep her hair on the longer side, most likely to reduce this similarity. Even musicians like Kylie Minogue have rocked the Ryan look.
By knowing what looks good on her, and keeping her hair consistent throughout her career, Ryan has created a classic look and become synonymous with wavy, carefree locks.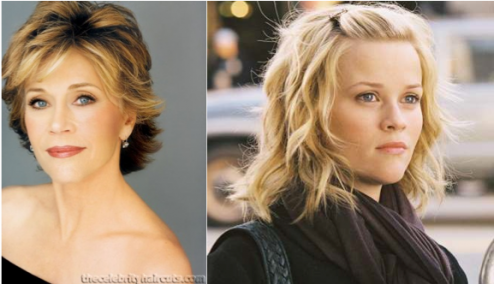 Related Posts:
Forever Influential: The Beatles