With the series finale of Mad Men airing this Sunday, it truly is the end of an era. The show chronicles the glamour of Manhattan's ad world during one of the most exciting, lavish, and formative decades. Equally as critically acclaimed as the storyline and character development, the show's attention to detail in regards to the sets, props, fashion, and most certainly style. Although the show follows Don Draper, the women of the show, and their evolving hairstyles, are what bring the story to life.
Betty Draper
Don's first wife, Betty, plays the role of the traditional housewife, starting the show with polished short waves, reminiscent of the conservatism of the previous decade and fitting the look of the more traditional 50's housewife.
Betty Draper, 1960
By the end of the show, Betty has not only stepped away from the role of the housewife (opting to go back to school), but she has also redefined her blonde curls with a stunning mod look.
Betty Draper, 1970
Peggy Olsen
Starting as Don's secretary and quickly ascending to the top of the creative ranks, Peggy's hair evolves with her character. She is often found in playful and loose ponytails, such as the one pictured below throughout the first two seasons of the show.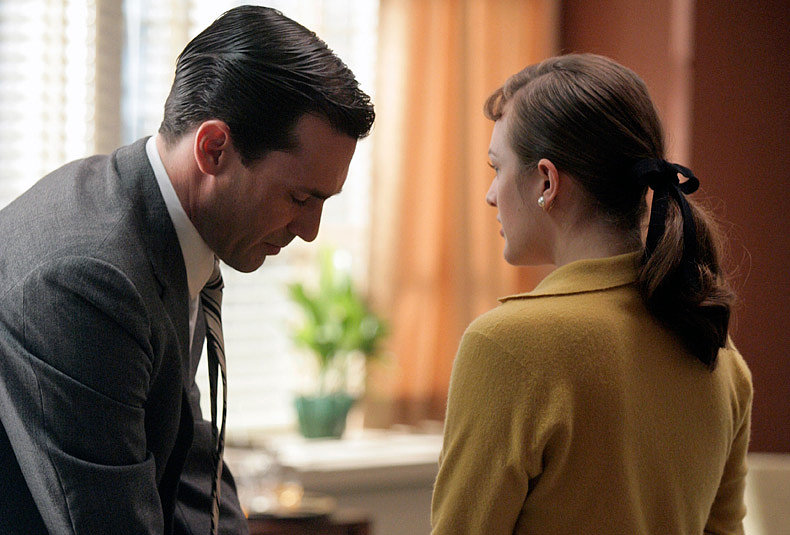 Peggy Olsen, 1960
However, as Peggy climbs the ladder at the agency, the sophistication of her hair transforms alongside, and she lays claim to the classic mid-century look, the flip.
Peggy Olsen, 1967
Megan Draper
Don's second wife, Megan, counters his first wife, as a young, French actress, who grew up in a different generation than Betty. Starting with a playful half-up half-down bob, Megan's hair grows longer and more experimental.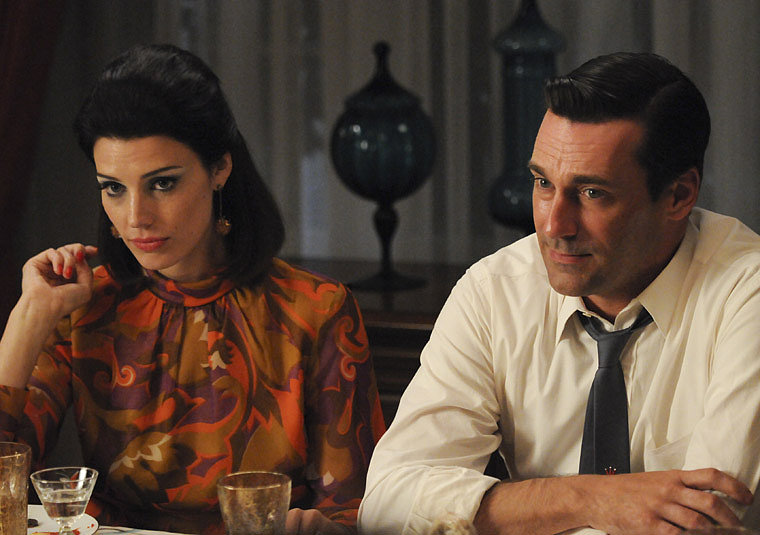 Megan Draper, 1965
By the end of the series, it is quite obvious the swinging sixties are continuing to evolve into the next decade, and nobody best embodies the changing times more than Megan with her chic and groovy 70's curls.
Megan Draper, 1970
And, so as we prepare an exciting series finale, let's toast to the beautiful women of the show. Although their hairstyles change over time, their elegance remains constant.