Now referred to as the original "blonde bombshell," Jean Harlow crossed paths with the infamous Howard Hughes and signed a film contract with him. Harlow became a platinum blonde when the color was first released in 1931, and soon after she started the finger wave associated with her signature look. She reportedly bleached her hair every week, and was once forced to wear a wig when her hair began to fall out. Harlow began to gain success after appearing in The Secret Six with Clark Gable and The Public Enemy with James Cagney.
She then starred in Platinum Blonde, which was actually renamed from its original title, Gallagher, to focus the attention on Harlow. After the release of Platinum Blonde, masses of women were running to the salons to copy her color. Howard Hughes' publicity crew even held a contest with a prize of $10,000 for a colorist that could match the platinum hue of Harlow's hair.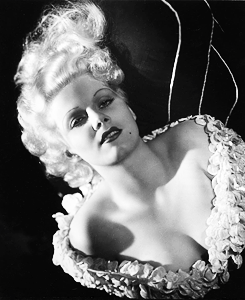 Her sassy sex appeal is still duplicated in pop culture. Christina Aguilera appears styled as Harlow in the music video for her song "Hurt." In 2004, Charlize Theron won the Academy Award for Best Actress with signature Harlow hair and a formfitting, beaded gown. Drew Barrymore adopted the look at the premiere of her film Grey Gardens in 2009. And singer Gwen Stefani actually played Harlow in the film The Aviator and was so enamored with the character she adapted Harlow's style into her public image outside the film.
Because of Harlow's persona and willingness to defy nature, the platinum blonde shade is matched with sexual innuendo and can be seen on a magnitude of women today.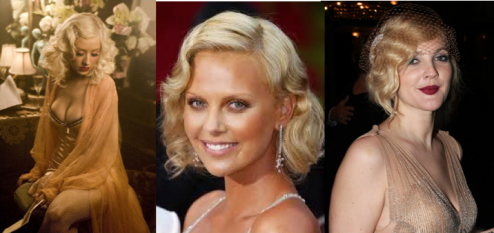 Photo Credits: eddieonfilm, tracylord, kit-deluca, ukfashionistas, Pinterest, 629-93
Related Posts:
Marilyn Monroe: Bleached and Beautiful
The Original Bombshell: Brigitte Bardot