James Bond, infallible rogue and British Secret Service agent, is a cinematic icon.  The 007 films celebrate 50 years with the November release of Skyfall.  Bond movies are renowned for several signature elements that are beloved by a broad audience: unlimited spy gadgets, a racy Aston Martin and his British accent, "Vodka martini, shaken not stirred," a flirtatious Moneypenny, a riveting soundtrack, survival amid extensive danger, and of course, a gorgeous girl or two.  A University study of the first 20 films reveal that Bond indeed has a preferred type.  Among the total of 195 female characters in these films, of the 98 had romantic relations with Bond, brunettes made the top of the list at 59%, followed by blondes at 27%, and redheads at 9%.
Ursula Andress was cast as the original Bond girl Honey Ryder, who starred with Sean Connery in Dr. No.  Her character set the bar high with glamour and elegance for future Bond girls.  The university study also determined that Bond was highly attracted to women with an American accent who carried a gun.  The female lead was typically known to be confident and smart – such as an ex-Army pilot, nuclear physicist, or geologist – essentially, women who encompassed beauty and intellect.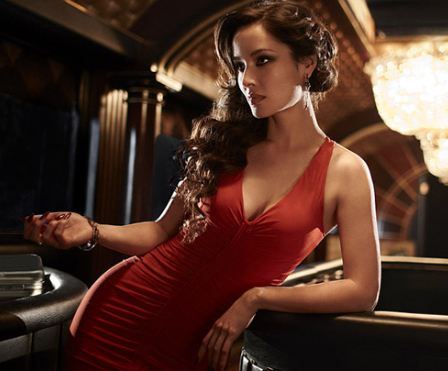 Severine, Berenice Marlohe's character in Skyfall, is the next brunette attracting Bond's attention, as she carries an air of mysterious allure and bold beauty. The films continue to maintain a unique look and feel, with the women's (and the men's) image kept very classy and not easily attributed to a specific time, and further reinforcing the timeless Bond girl traits of beauty and confidence. With the right hair, makeup and wardrobe – and most importantly, a confident personality – any woman can channel her inner bond girl.
Photo Credits: WDR, Stars Color,  borg.com