Typically trends last for about 3 seasons. If a new trend emerges by the third season, that doesn't mean the previous trend is out. Here are the four color trends we're seeing in hair color right now.
1. Red
Red is the absolute must-have color, from a soft red all the way to a very vibrant red, something we haven't seen in many years. Right now, red is fashionable.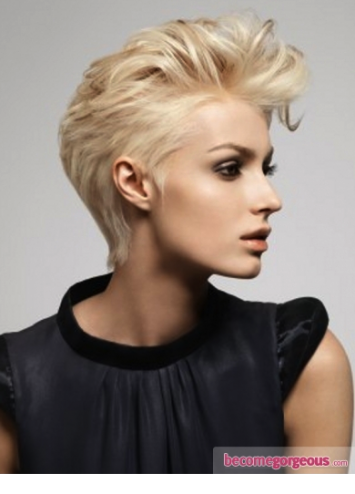 2. Blonde
To me, a blonde is never out of style and is always on trend. Blondes can range from soft to bright blonde, and right now, light blond is in trend.
3. Brunette
Brunette always fits in style. It's the alternative to all the other colors. As long it's deep in tonality and shiny, it'll always be in style. Recently, we're seeing more monochromatic tones, rather than variations. We're seeing more solid looks.
4. Ombre
We'll definitely be seeing ombre this summer. Ombre is where the hair starts from dark roots to light tips. It looks like a grown-out look, where the hair seems to grow to a more solid color and all the highlights are left on the bottom.
Photo Credits:
Blonde and brunette hair: http://www.becomegorgeous.com/
Ombre hair: http://nissybunique.blogspot.com