Lucille Ball will infinitely be remembered for her comedic, witty, and loveable television character Lucy Ricardo. Her showbiz career was off to a slow start with endless stage performances, modeling gigs, radio bits, and "B" film attempts. However, one of Lucille's extra roles included a voluntary pie in the face, a stunt that caused legendary director Busby Berkeley's prediction, "Get that girl's name. That's the one that will make it." Fifteen years later, and ever more determined, she gained roles and inspiration working with experienced comic "greats," including the Three Stooges, the Marx Brothers, Laurel & Hardy, and Buster Keaton. One dramatic hair color transition – from bottle blonde to striking red – and an intense romance with Desi Arnaz later, resulted in the husband and wife duo Desilu Productions.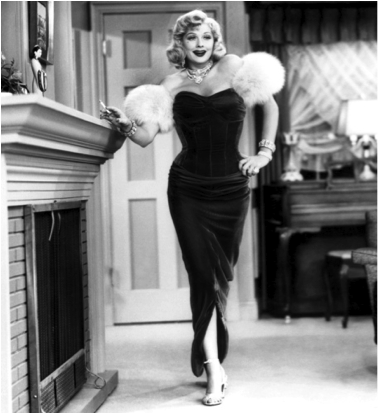 The I Love Lucy show, originally turned down by studio executives, was a number one hit within six months, running six seasons, receiving numerous awards and achieving the highest Emmy count (five) in history. Lucille was a groundbreaking comedienne force whose humble and happy character approached daily obstacles with a "can-do!" spirit and endurance. Each episode exemplified the scientific fact that humor and laughter in any of life's circumstances make everything more bearable. Lucille and her character had a similar, positive outlook on life, as she said herself: "I am not funny. What I am is brave."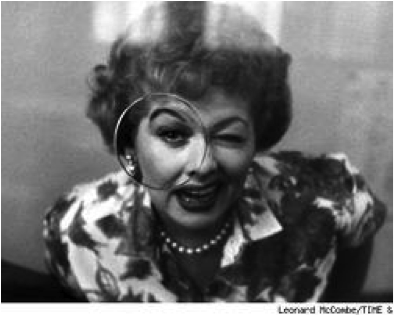 A worldwide pharmaceutical study concluded that 81% of Americans value the importance of staying young at heart. Laughter is an easy and direct route to engage in this belief, with the benefit of immediate results. Humor is infectious, binding people together, increasing happiness and intimacy in any relationship. A full-bodied laugh relieves physical tension and stress, leaving your muscles relaxed for up to 45 minutes. Stress hormones decrease while immune cells increase and the body's feel-good endorphins promote an overall sense of well-being. Laughter also protects the heart, improving the function of blood vessels, and invokes a positive outlook through difficult situations, disappointment, and loss. A new perspective evolves with humor due to a psychological distance, allowing situations to be seen as more realistic and less threatening, and feelings of being overwhelmed dissipate.
The I Love Lucy show provided a priceless antidote to millions then and now. Humor engages a happy spirit and with a side of youthfulness, it always promotes a gorgeous well-being, inside and out.