Our latest style icon, Edith Head, isn't known as much for her own style as she is for creating iconic costumes for 131 films over six decades. Head was revolutionary among costume designers of her time; making sure to get to know each actor so her designs not only matched the film character, but also the actor's body, movement, personality, and taste. Head even invited actors to choose fabrics and provide feedback on her sketches. Her talents combined with her desire to complement the full woman–not just create costumes for a fictional people–resulted in many of Hollywood's most stunning looks and earned her eight Academy Awards out of 35 nominations for Best Costume Design, a record unequalled by any female in film history.
Like Edith Head with her actors, at Salon Buzz Andreas and his team get to know each client on a personal level. This inspires the creation of individualized styles so every guest can leave her appointment feeling "movie star" gorgeous. We've taken a look at some of Head's most famous work to illustrate how tuning into personality and style makes every star shine brighter.
Alfred Hitchcock, one of Head's biggest fans, hired her to dress Ingrid Bergman in his 1946 thriller, Notorious. He determined that Bergman's wardrobe would factor prominently in the film to ensure her character, a party-girl-turned-spy who goes undercover as the wife of a wealthy Nazi officer, was completely believable. Each of Head's designs was eye-catching, elegant, and simple, matching Bergman's no-fuss demeanor and dislike of busy outfits. Head took advantage of Bergman's tall stature and sweeping figure to enhance her creations with the dress, rather than with excessive accessories. For example, the plunging back and open neckline of an otherwise unadorned ball gown, along with the retro 40s pinup hairstyle, became the movie's most memorable look. Along with Casablanca, Notorious is Bergman's signature film. This indicates that the star, like all of us, delivered her best work when she felt most authentically herself. Her requests to work with Head again prove how important a designer can be in bringing forth that authenticity.
Once Head got to know her actors, she combined their looks and personality with their movie roles. In the 1953 romantic-comedy, Roman Holiday, Audrey Hepburn played a runaway princess who kept her shirtsleeves rolled up while gallivanting through town with an undercover news reporter. Head reasoned the young princess would dress casually to try blending in with everyday people and stay comfortable in the hot sun. Head's designs reflected these needs, echoed the refinement of royalty, and emphasized Hepburn's swan-like neck (the actress' hair was styled up for much of the film) and slim figure. It's something to keep in mind this summer; even in the steamiest days of the season there are style solutions to complement every look and keep us looking graceful.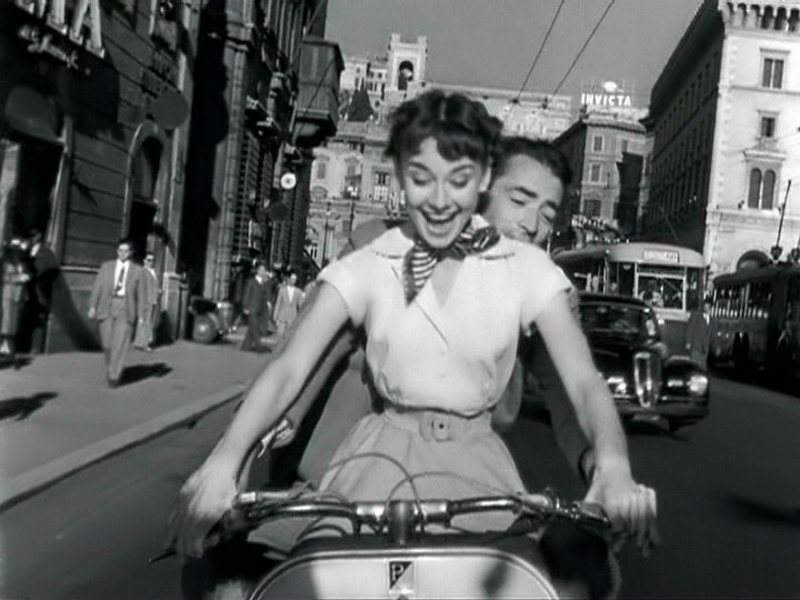 Head applied the principle, "a picture is worth a thousand words," to her films, using wardrobe and personal style to emphasize tones and tell stories far beyond movie dialog. In Hitchcock's Rear Window, Grace Kelly plays the girlfriend of a photographer (played by James Stewart) who is confined to his apartment due to a broken leg. Head designed an expensive-looking, expertly-tailored wardrobe to depict the upper-class background Kelly shared with her character, which was also portrayed through her elegantly swept back hair. This provided contrast to Stewart's "working man" sensibilities and illustrated his character's anxiety that he couldn't meet her expectations. Head's work reminds us how everything from hairstyles to shoes sends a message to the world and can determine the impact we make on everyone we meet.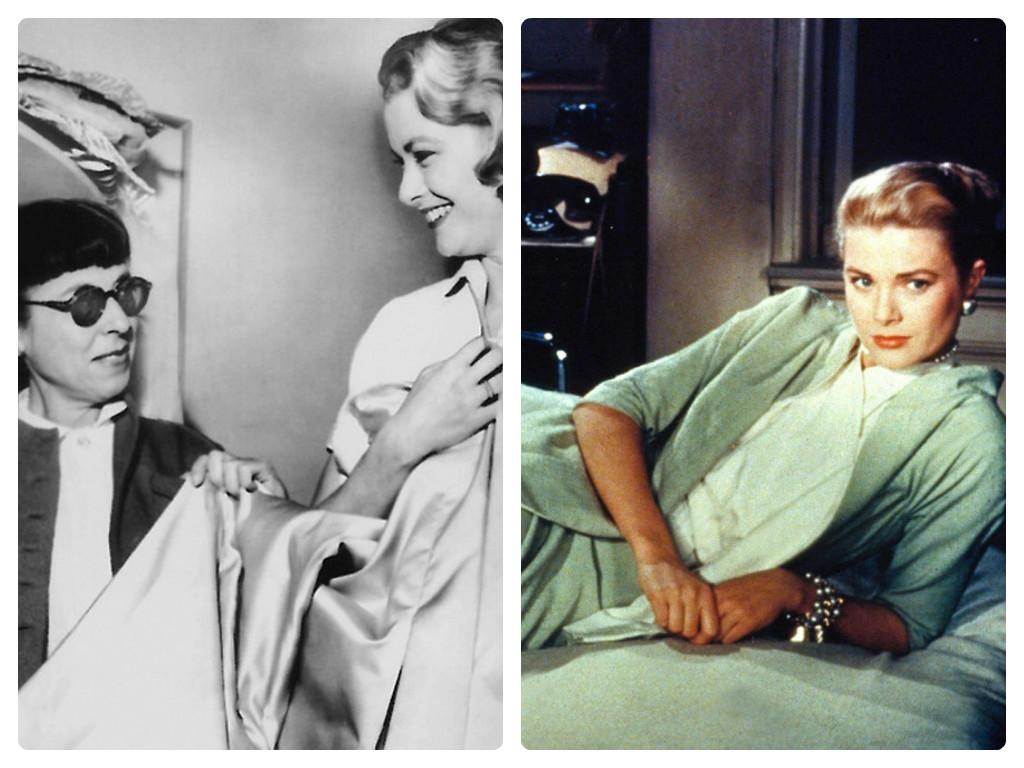 Whether you're working with your hairstylist to envision the perfect cut or choosing an outfit for any occasion, take hints from Edith Head; be true to your personal style, and always be ready for your close-up.
Related Posts:
Diane von Furstenberg: A True Model
The Blonde Venus: Marlene Dietrich