Nails are on their way to being at the forefront of the fashion industry. With New York Fashion Week Spring/Summer 2014 putting bigger focus on nail fashion, nails are playing a more integral role in finishing the total look.
For the upcoming fall/winter season, glitz and glam are still all the rage. The oval, longer nail length, extending just past the fingertips, gives plenty of room for creativity to express your personal style.
Rich, Neutral and Classic
Deep, rich jewel tones – the greens, blues, yellows – will become prominent shades to dress up your nail this fall and winter. For those who want a more subdued look, go for grays, charcoal, and navies. The classic red is still in style, but kicked up a notch with extra shimmer and shine for embellishment.
Texture and Dimension
Add some oomph to your nail color by playing around with texture to give dimension to your nails. Similar to layering in fashion, we can do the same with nails by blending and layering colors to reach the desired shade or texture. For example, the classic French tip can become dimensional through two-toned work, where a nude nail base is offset with a metallic or slanted tip. Other than colors, the addition of shine, glimmer and shimmer can give the illusion of a glitzy 3D nail – especially with a smooth, flat matte nail. A silver or gold shimmer in the moon of the nails can also give a subtle pop to the nail.
Embellishment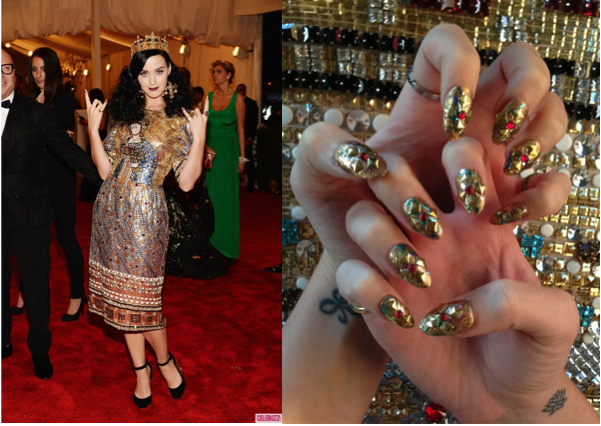 Further embellishment can add the finishing touch to any colored or textured nail. For a truly glammed out look, add studs and rhinestones for a strong accent for your nails. Nail art in the form of stencil work or free-hand painting can also customize your look and define your personal style.
At Salon Buzz, we're into nail fashion as much as we're into hair. Complement your hair and outfit with an added personalized touch through your nails. Whether you're going for a casual day look or a fancy night out, consider a new color or texture for your nails to bring your entire look together.
Related Posts: