This weekend is the second of two weekends of performances at the Coachella Music Festival, marking the official beginning of festival season. If you're preparing for the major Chicago festivals like Lollapalooza, Pitchfork or Spring Awakening, or out of state festivals like Bonaroo or Ultra, we've got the hottest celebrity Coachella looks to inspire your festival style.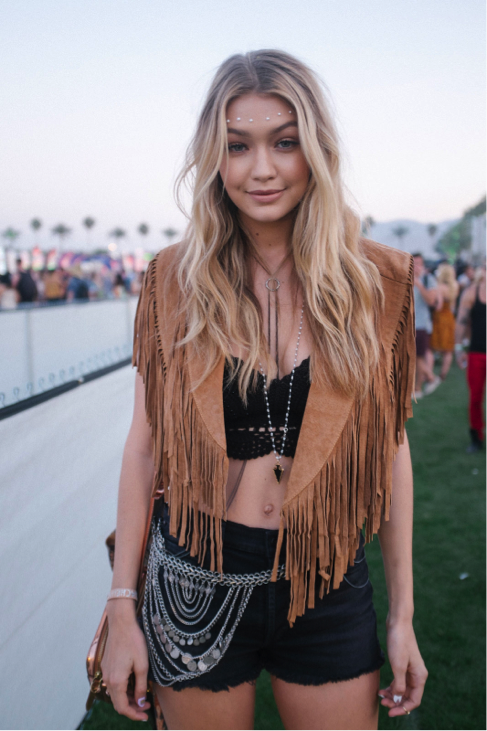 Gigi Hadid
The face of Guess's newest campaign, Gigi was spotted at Coachella rocking her beachy blonde waves with a gorgeous fringe vest. Fringe is a staple of most festival looks, so if you're thinking of incorporating it into your outfit, think about beachy waves as well!
Natalie Suarez
The model and blogger is seen here in a lace dress and low-top sneakers, a classic festival outfit. The finishing touch on this look are Natalie's signature bangs, which give off a young, playful look that looks great all night long.
Daisy Love
British model Daisy Lowe showed off yet another great look for those of us with darker hair, wearing a gorgeous floral sundress with her gorgeous long brown hair. The key to her look is as simple as a sweeping her hair over one shoulder, the perfect BoHo for festival season.