This spring/summer season, braids of all types are in. Similar to the "mashup" of elements we see in fashion – from color blocking to a mish-mash of prints – hair is also combining different textures within one look. Braids, which come from different ethnicities such as African, Bohemian and French, create dimension and depth to straight or wavy hair. Whether it's two strands, fishtails, French braids or milkmaid braids, the braids in trend right now all convey a feeling of effortlessness.
The emergence of braids is rooted in street fashion, where girls were braiding their own hair to fit their own style. Alexander Wang was soon influenced by this street style and took the braids from the street on to the runway. When he incorporated the one-side braid into his show last year, everyone started to emulate the look and braids became more mainstream.
The braid's effortlessness, which is the key characteristic, comes from the fact that the woman has braided her hair herself. Instead of pulling the hair back with a band, she may choose to braid it back casually. And braids don't have to look perfect. The small wisps of hair that naturally come out from the braids help add to the casual, effortless look and give off a sense of je ne sais quoi.
With its youthful style, braids can give the woman a bit of an edge while still staying tasteful. Braids also give a lot of utility – it's a convenient way to pull hair back, and braids can create wavy hair once they're undone.
But the true appeal of braids is rooted in its versatility. Whether it's for an outdoor concert or a formal, classy event, the braid works for any woman for any occasion, as we've seen with Nicole Richie, Blake Lively and Lauren Conrad. In fashion, everyone's pushing individuality, and people are always looking to identify with something that will fit their own personal style. Depending on the woman who sports the braid, each braid carries its own personality and looks different on each person.
When women want to look a bit different, they're willing to step out of the box and take a risk. By bringing out each woman's individual style and identity, braids make a statement for the woman, making the hairstyle so contemporary and appealing.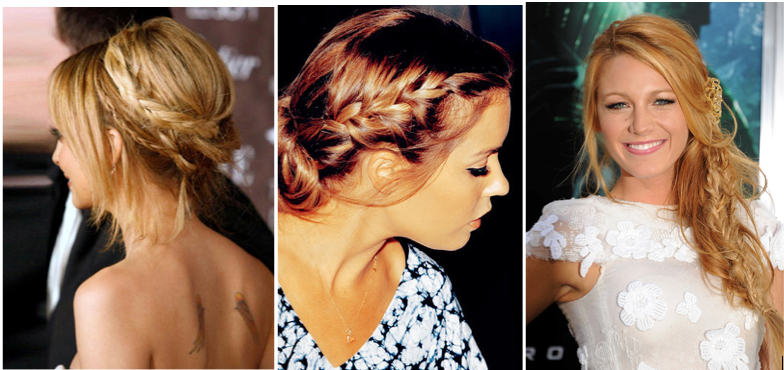 Related Posts: