With the changing weather comes plenty of time spent at the beach – be it across the country or right here in Chicago. Beach hair is all about care-free style, and a trip to the beach is the perfect time to experiment with a new look. Below we've put together some great looks to inspire your next trip.
Scarf Updo
A scarf updo is a quick and easy way to keep your hair cool and dry while at the beach – plus it gives you an excellent accessory to match your bathing suit. Rihanna is the perfect example of how to pull off this awesome look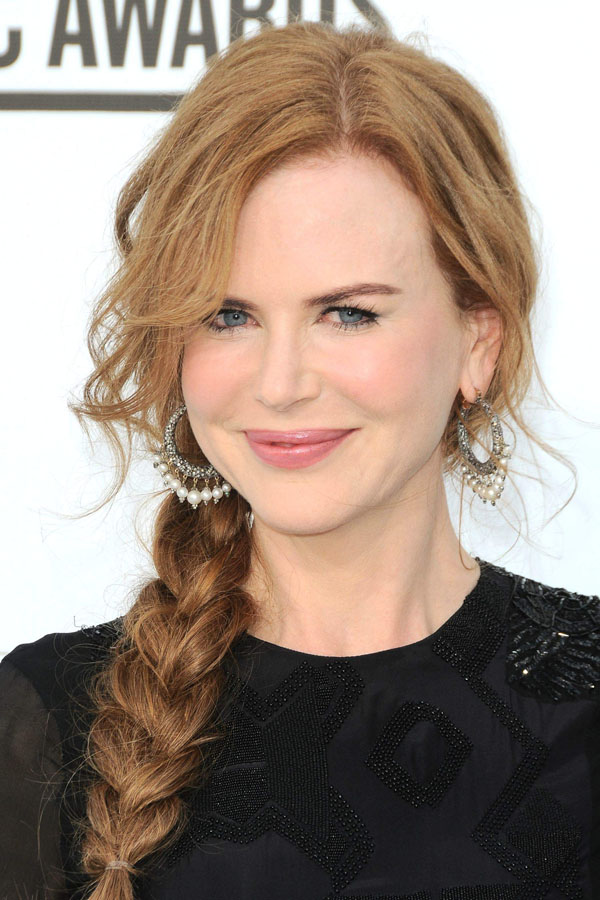 Fishtail Braid
A simple fishtail braid is another great beach look. Here, Actress Nicole Kidman shows off the perfect braid for you to try at the beach. The messier the braid, the beachy-er the look!
Messy Bun
Another easy care-free hairstyle for you beach trip is a messy bun. The bun can be placed anywhere: high, low, or to the side. Check out this look from Jennifer Lawrence for inspiration!
Waves
The easiest beach look is to let the humidity and salt air do their thing and give you awesome beach waves. Nicole Scherzinger shows off the perfect beach hair in this photo, rocking beautiful volume and perfect highlights.