The 88th Academy Awards had some big surprises, such as the stunning six wins for Mad Max: Fury Road, and some long overdue acknowledgments, such as Leonardo DiCaprio's first ever Oscar. However, our eyes were focused on the display of remarkable hairdos presented on the red carpet. Check out the most memorable hair-moments of the Oscars!
Brie Larson not only took the award for Best Actress for her performance in the Room, but she also made an unforgettable appearance on the red carpet with her half-up half-down hairdo. Embellished with jewels, Larson's 'do was one of the most unforgettable spectacles of the evening.
Star Wars: The Force Awakens actress Daisy Ridley showed off an amazing multi-loop topknot creation at the Oscars. Created by celebrity hair stylist Robert Vetica, the edgy bun was clearly reminiscent of Rey's 'do in the latest Star Wars episode.
Some of the most creative knot opuses included Tina Fey's breathtaking multi-knot, Alicia Vikander's simple bun, and Olivia Wilde's spectacular braid with twists. Aren't they just gorgeous?.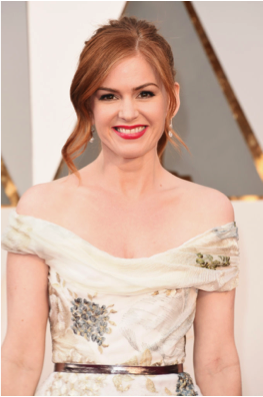 Go with loose locks and a glossy auburn hue, and you got yourself a recipe for success. Check out how Amy Poehler, Isla Fisher and Sophie Turner literally lit the red carpet on fire!